For Enrollees in the Philippines
You can use any DEBIT or CREDIT card but make sure your bank supports international purchases because payments are processed in the USA. If your bank does not support international charges, or your payment is being declined, we suggest to use PAYMAYA or PAYPAL Philippines.
Transfer the desired amount of money from your own bank to your own PAYMAYA app. Remember to  take the amount of the exchange rate into the account.
Use your virtual credit card to pay for your course.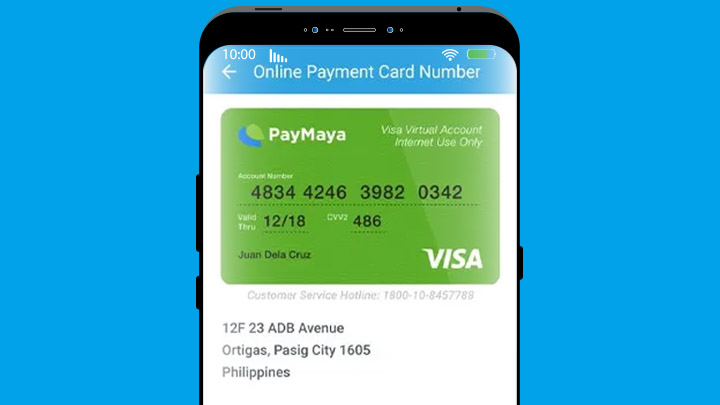 Fill up the Billing information. Make sure you use the address specified in the card.
Choose Credit Card (Stripe) and type in the card number which is the "account number" on your virtual credit card. The expiration date is the "valid thru" date and the cvc is the "cvv2" in the virtual credit card.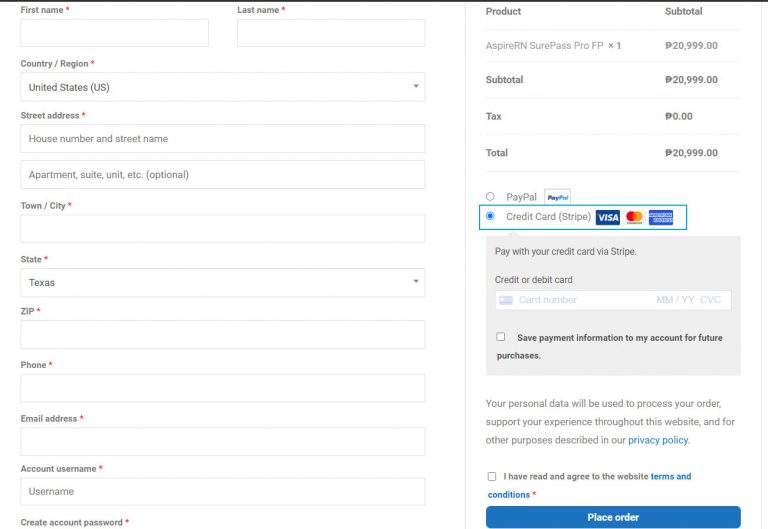 Tick the box once you have read the terms and agreement.
Click place order once done.
Wait for the payment to go thru.
Once you have successfully enrolled, you will be redirected to your account in our eLearning Platform instantly.
You can start browsing our course content.
Frequently Asked Questions
We offer the DrNursePaul (DNP) Method. There are three online courses available. DNP Full course, DNP Rapid course and DNP Crash course.
It is a meticulously made review program which tackles the eight client needs category of the NCLEX-RN with Next Generation NCLEX in mind. This is delivered thru eModules, pre and post-test, lecture videos and many more. The student's progress is evaluated and discussed with a Personal Student assistant.
There are two reasons why this happens. First, the payment portal prevents card transaction from the Philippines. Secondly, Debit/Credit cards that are issued by a Philippine banks are declining the transaction. In order to solve this issue, we highly encourage to use PAYMAYA services for our enrollees from the Philippines.
Join Our SUCCESSFUL NURSES today!
Ready to achieve your dream? Click the button below.